This week, I mainly worked on time-domain delay and sum beamforming. I was able to make the simulation output. I received a 5khz and 10khz log files from John and processed for 96 channels, 8 by 12 array and 1-inch spacing parameters. The output is shown below.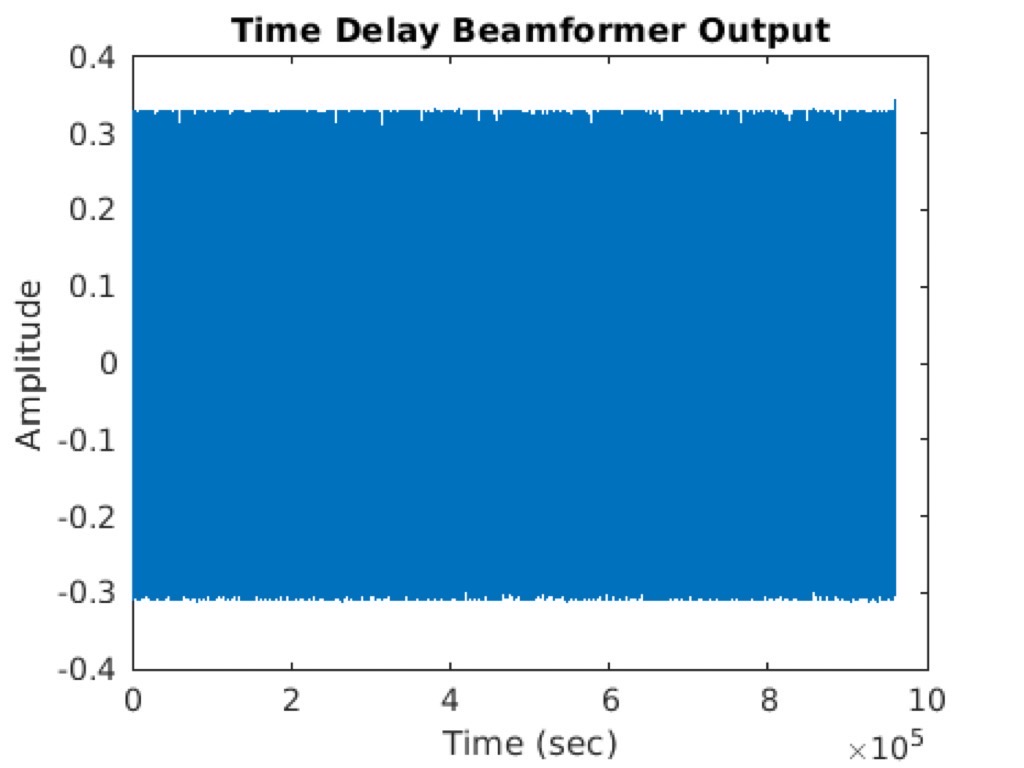 However, I realized later that the logfiles are actual data from just 2 microphones. After adjusting to the correct parameters, the resulting output was below which didn't seem to match out the assumption that there should be a single spike at 5khz. Major problems and problem fixes can be found in John's Status report.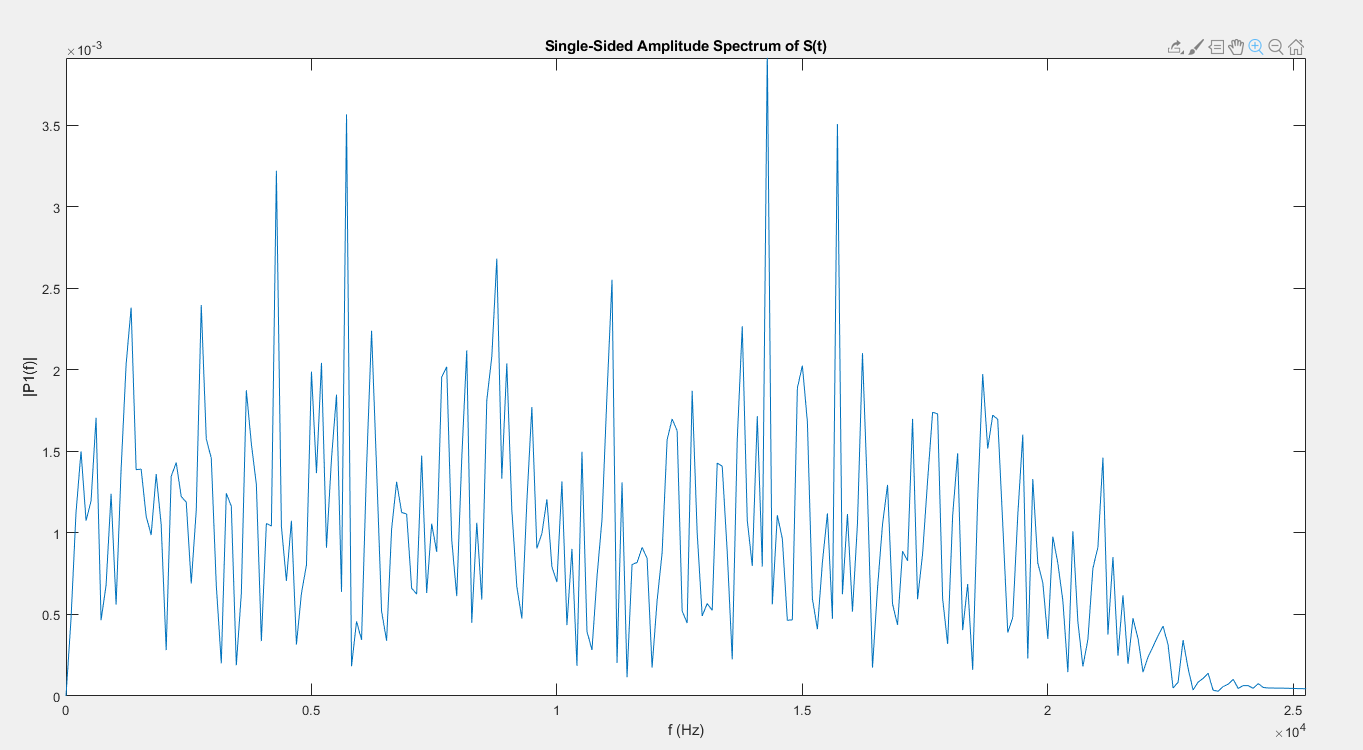 For next week, I will focus on writing a visualization for a heat map for the data.