Success Stories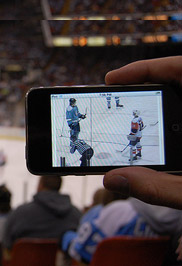 YinzCam
YinzCam is a free experiential mobile video technology for sporting events.
Using YinzCam right from their seats, fans can select/view live video feeds from unique camera angles, catch (and create their own) instant replays from multiple angles, access game-time information, player bios and personalized content, on their cellphones.
YinzCam also offers a unique interactive touchscreen-based experience for the luxury-box suites, allowing fans in the suites to create their own replays, catch the game from multiple angles, follow their favorite players, and much more.ve mobile video service designed to enhance the fans' experience at a sporting event.
see more: www.yinzcam.com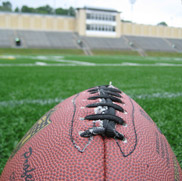 Football Engineering
The football engineering research group at Carnegie Mellon is focused on improving the viewing experience, refereeing, scouting, and sports performance aspects of (American) football through engineering and research.
Their approach is to use a synergistic combination of sensors, communication protocols, computer vision, and machine learning techniques to provide enhanced tracking and motion analysis during practice or games.
see more: www.footballtracking.org
---