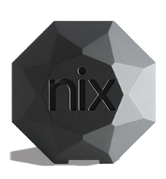 The NIX color sensor
The NIX color sensor is powerful color sensor that allows for extreme accuracy of color picking. However, its cost ($350) and bulkiness for a sensor causes it to be rather unhelpful, especially since it only operates as a sensor instead of a color creator.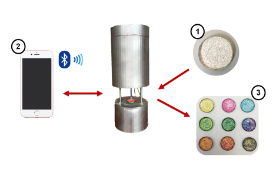 The Chroma Makeup printer
The Chroma Makeup printer is a device created by an earlier group in 18-549 that allowed for printing of makeup. However, it was a rather large project and was only able to create a certain amount of colors, rather than the large set of colors we are able to create.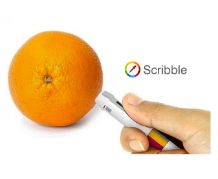 The Scribblepen
The Scribblepen is the closest out of our competitors to us. However, its notority for lack of proof of concept as well as its extremely low cost based on estimates we made through research for parts cause us to believe that this project has not left the ground in the past several years.