Final Product
Glove, Model Hand, and App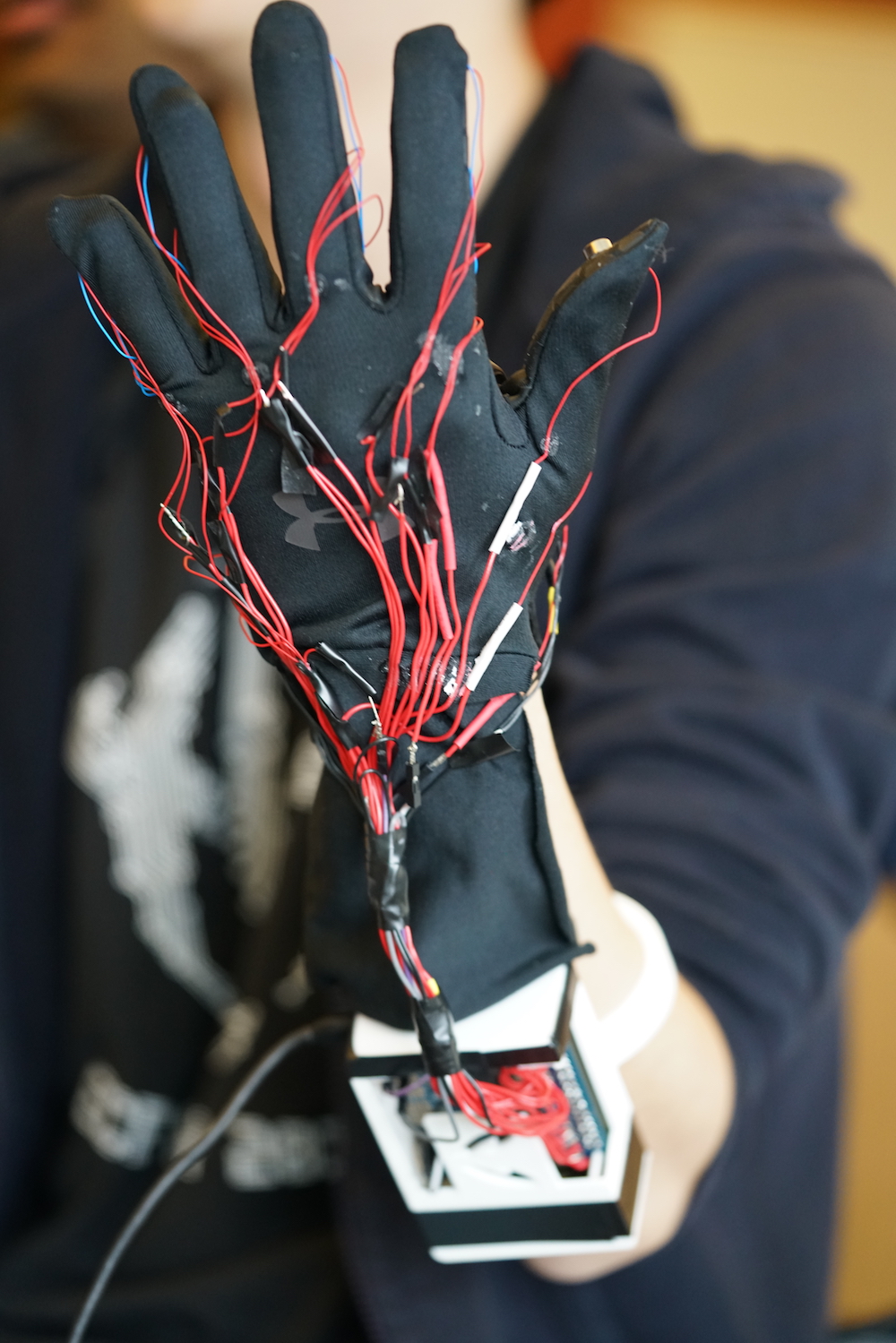 Glove
The glove has 20 linear resonant actuators on its palm. The wires connect to a Raspberry Pi with a servo hat, all contained in a 3D-printed wrist mount. The glove's linear resonant actuators vibrate at different frequencies to mimic different pressures in a sense of touch.
Model Hand
The model hand had 20 pressure sensors on its palm cut up from Eeontex pressure sensing fabric. Each sensor has two wires zig-zagged across each side, and leads to our PCB, which contains 20 RC circuits to read analog resistance with the Raspberry Pi. The resistance of the sensor changes when the sensor is pressed, and that value is relayed with the Raspberry Pi.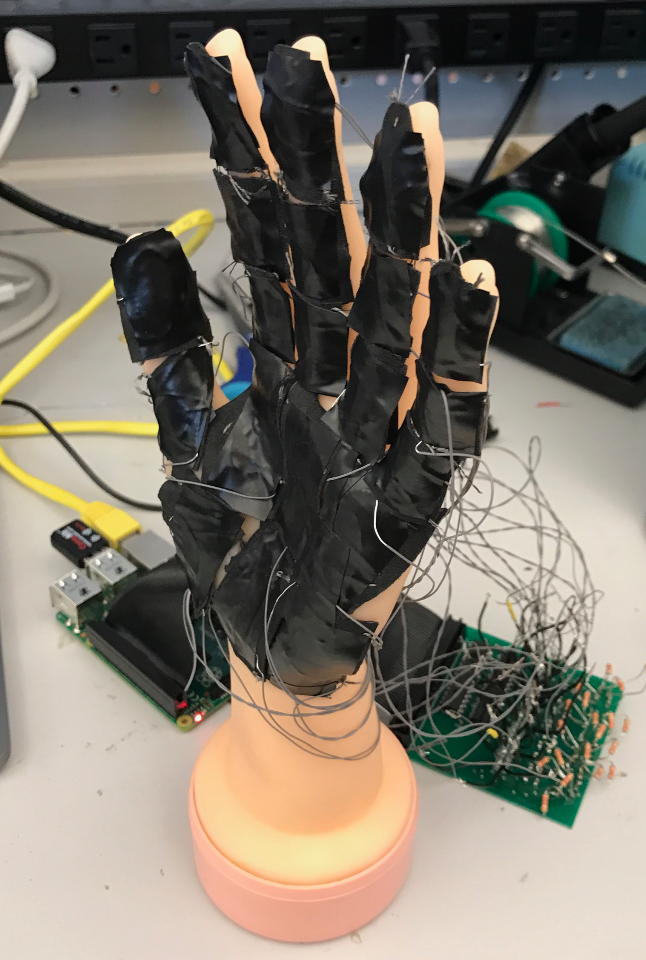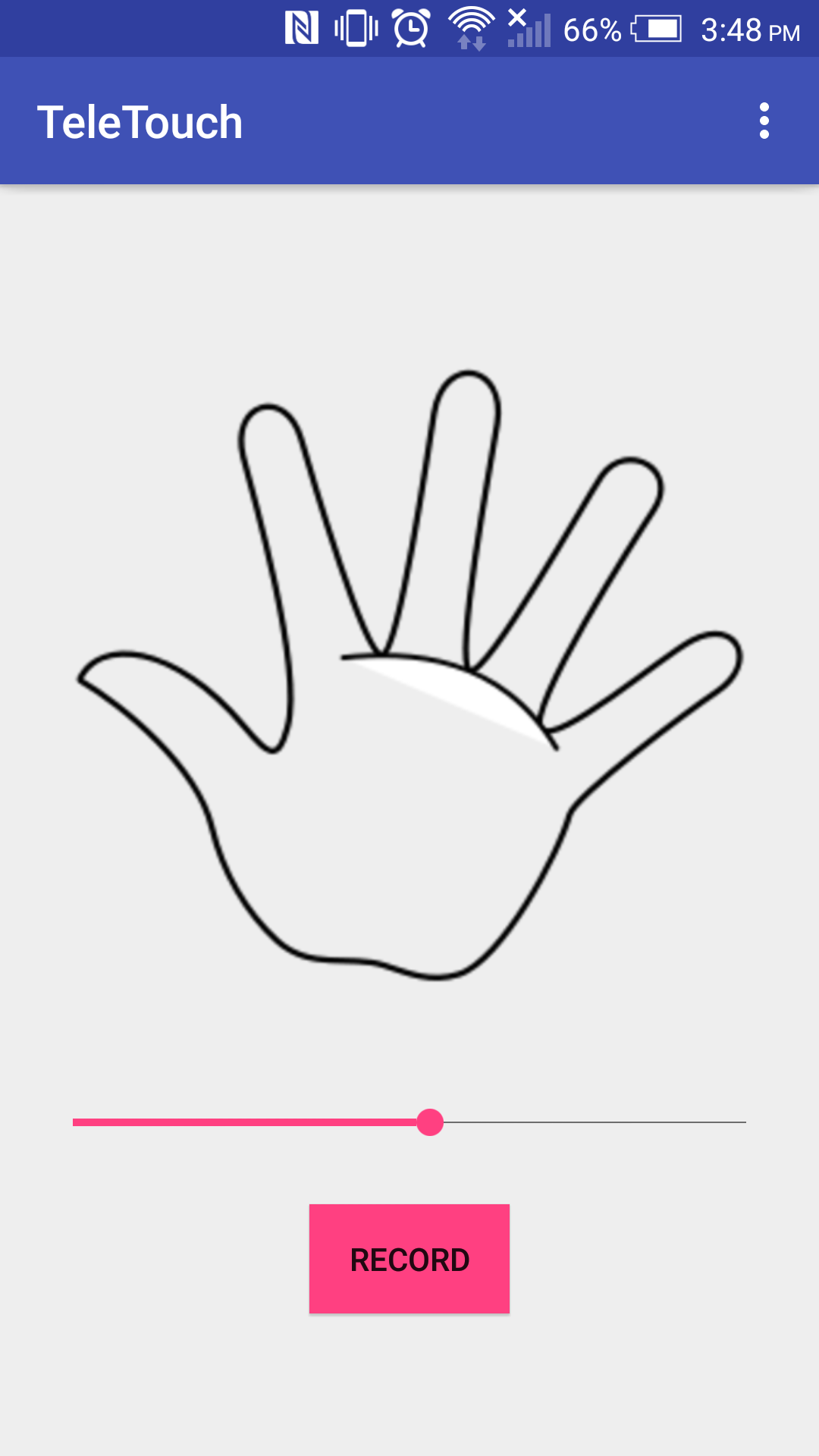 App
The Android app uses a pressure level slider and your touch on the hand in the screen to mimic touching the hand. The app also has a recording capability that allows you to play back a touch later.