Interaction Diagram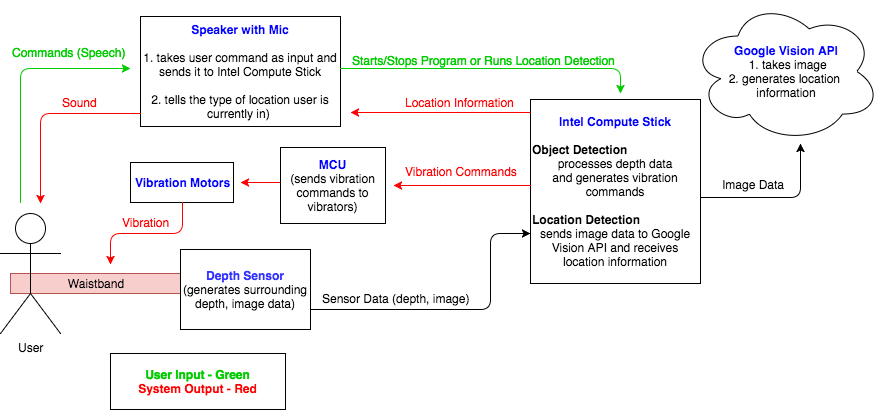 This diagram shows how our componenets interact with each other.
Once the user starts the program by speaking "start" into the mic, the Intel Compute Stick receives depth data from the depth sensors and generates vibration commands. This command gets sent to the MCU and corresponding vibration motors on the waistband vibrate.
To do location detection, the user can say "location". This triggers the Intel Compute Stick to receive rgb image data from the depth sensor and send it to Google's Cloud Vision API. Google Cloud Vision processes the image based on the objects in the image and generates location label, such as "kitchen" or "bathroom". This location label is then sent to the user as sound.
To shut the device down, the user can say "stop".