Project Concept and Motivation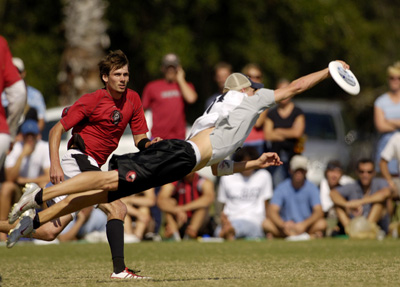 Frisbee Pro is your personal trainer, stat logger and gameplay analyst all in one. Frisbee Pro tracks a player's throws and scores each throw based on flight data collected from its on-board sensor. The frisbee then sends data to a base station on the sidelines, enabling players to track and analyze their throws as they happen.
Ultimate Frisbee is one of the fastest growing sports in America. Part of the explosion of fans and players of this sport is due to its simple rules, yet competitive nature. The Ultimate Frisbee will provide players valuable statistics about their practice and game, enabling them to improve. Teams as well as individual players will benefit from this all-in-one personal trainer.